How to become a perfumer?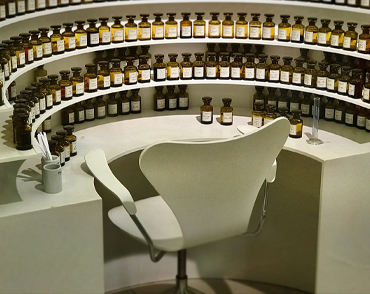 The profession of a perfumer is very unusual. Some of you may think that it is easy, all you have to do is just mix different components, but to tell the truth profession of a perfumer takes more than ten years of studies and training. There are less than a hundred high-class perfumers all over the world, that's why everyone who joins into perfume world can be called special.
If you are passionate about fragrances and want to become a perfumer check our guide what you will need for this.

First - good chemistry knowledge. You will use them in perfumery schools. The best options in the world are ISIPCA in Versailles and the school at the Grasse Institute of Perfumery.
What is your way after school? Well, post-secondary perfumery courses are education that you definitely need to get. You will learn more about ingredients, their safety and toxicology of them. You will get Master's degree in perfume formulation, aromas and cosmetics. Courses also help students to get first experiences companies and a work placement after courses.
A perfumer is not just the one who has a diploma, it is a real professional who creates fragrances all the time. The longer he does it, the better results he gets. Top professionals start from about forty years of work, such masters are called noses in France.