New product. KEMI Jabir Parfym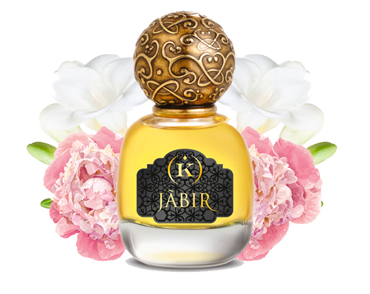 The Italian line of exclusive perfumes was made in the creative laboratories in one of the famous niche brand - Al Kimiya, which is famous for its unusual aromatic works which are deeply associated with the East.
Kemi tells us the story of scientific knowledge that came to us from the Arab lands, about the miraculous achievements of ancient alchemy and the brilliant talent of oriental masters.
Kemi Blending Magic Jabir is a majestic fragrant ode to one of the founders of the ancient science of alchemy, the unsurpassed Arab scientist Jabir ibn Hayyan.
His unique chemical experiments and daring combinations made him one of the fathers of modern perfumery, who stood at the origins of the world olfactory art.
Kemi decided to dedicate their rich floral perfume to Jabir ibn Hayyan. The sparkling floral astringency of white freesia and piercing green violet opens with enveloping spicy waves of delicate pink pepper.
The tantalizing beginning of the perfume melody smoothly flows into a romantic flower heart, occupied by refined buds of peony, lily of the valley, and a brilliant royal rose.
Jabir's subtle resinous-woody sillage falls in streams of exhilarating oud, patchouli, and gourmet vanilla, spiced with droplets of cheeky oriental musk.