New scent. KEMI — Tempest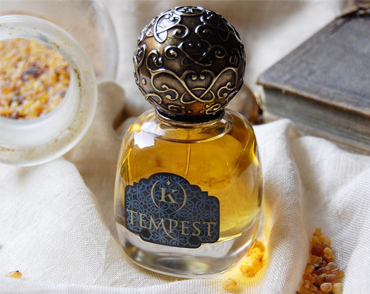 The name of this scent refers to one of the works of the great Shakespeare.
It describes not only human passions and vices but also has a fair amount of mysticism.
The aromatic interpretation of the most unusual work of the great author begins with a cocktail of citrus notes, complemented by spicy notes of elemi, slightly bitter ginger, and delicate lavender.
The heart of the composition sounds with pine-creamy notes of white cedar, slightly spicy nagarmotha, intoxicating notes of Guryan balsam and woody-musky cashmeran, a luxurious accord of languid velvety rose and sensual tart jasmine.
The tale ends with light velvety-creamy notes of sandalwood, spicy-earthy vetiver and a harmonious aroma of oud in a delicate musky-amber muslin.