Perfume notes - Neroli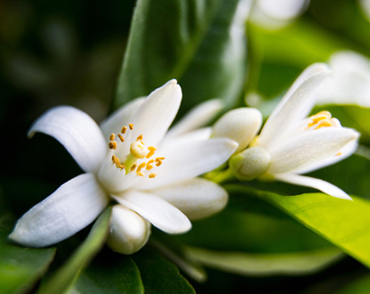 Neroli is the flower of the evergreen bigardia citrus tree. They got their name in honor of the small Italian town Nerola and their princess, she was the first who used bigardia flowers for cosmetic purposes.
The flower extract has a sweet floral aroma with a slight bitterness. Bigardia flower absolute is considered as a expensive product, and fragrances with neroli are often belong to luxury perfumes. Neroli oil was used for creating parfumes and for aromatherapy since 1600.
Neroli transforms the compositions, gives them a noble shade, a special flavor and an attractive effect. It can be multifaceted. We can feel the scent of an orange peel, lavander, a bit of a metal and floral notes. At the same time it can be spicy, dry and bittersish woody.
Explore scents with neroli:
Etat Libre D'orange - Like This
Xerjoff - 1888
Perris Monte Carlo - Bergamotto di Calabria
Houbigant Paris - Quelques Fleurs Jardin Secret
Casamorati - Fiero