Perfume notes Jasmine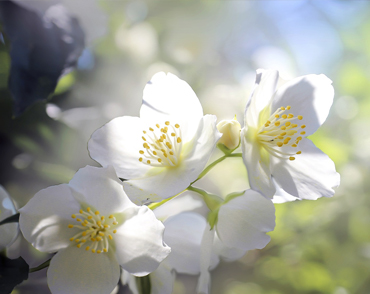 In the twentieth century, the saying "no perfume without jasmine", was very popular among the perfumers .
The most precious jasmine is from Grasse, but 80% of the raw materials are grown in Egypt. Its aroma is dry and sweet at the same time, with subtle, delicate fruity notes.
Fragrances with jasmine can be both typically oriental with a charming intoxicating spice, and also fresh florals for spring and summer.
Traditionally, jasmine is considered as the personification of love and femininity. The scent of the jasmine changes depending on its immediate surroundings.
Explore these scents:
ELDO - Jasmine et Cigarette
Laboratorio Olfattivo - Need U
Xerjoff - Accento