Prakt, Svensk parfym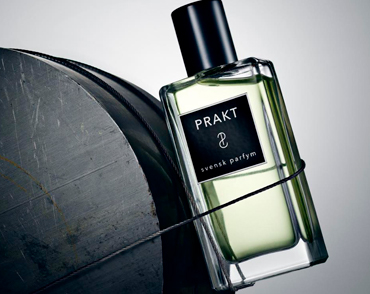 Prakt in translation means ""splendor"". This fragrance is inspired by the beauty of Swedish gardens and is intended to convey its fragrance after a short summer rain.
This perfume surprised and even shocked many critics.
It turned out to be quite multi-layered like a Swedish town with many crooked streets diverging in different directions.
The composition is quite harmonious and deep.
The top notes reveal a juicy berry accord of gooseberries, wild berries and the scent of black currant leaves. Sweet and sour rhubarb, juicy, the ripe apple you can hear in the heart. A non-trivial and very sophisticated trail includes notes of rain, damp earth and wet apple leaves.