Top 5 spring perfumes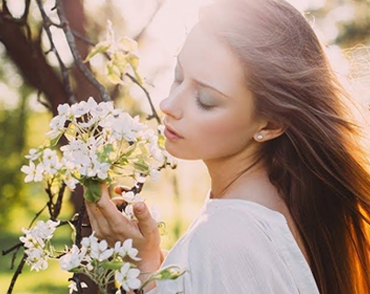 Spring is a wonderful time of the year! Love in the air, nature is waking up, and the warm rays of sun appear more often.
Finally, we change and upgrade our wardrobes. Heavy winter clothes are changed for more light springish outfits.
With a weather change, it's worth not only changing the wardrobe, but also changing the perfume. It could be light, fresh and very romantic!
Here we would like to share our "wardrobe" of Top 5 spring perfumes.
❤️ Etat Libre d Orange Bijou Romantique 100ml, EDP
This is the portrait of a lady. She can be seen in the feminine cameo, in the soft, delicate profile, in the dreamy image of an incandescent beauty. Bergamot & Italian lemon, Iris of Tuscany, Ylang-ylang, Coconut JE, and Vanilla
❤️ Casamorati Fiore D'ulivo 100ml, EDP
Springtime in the Mediterranean lands, where the olive trees bloom for just a few days every year. This treasured scent is at the core of Fiore D'Ulivo. Fresh citrus and lotus flower notes surround the gentle sweetness of the olive blooms.
❤️ Nasomatto NARCOTIC V. 30ml, Perfume extract
The fragrance is the result of a quest for the overwhelming addictive intensity of female sexual power.
❤️ Laboratorio Olfattivo Decou-Vert, 100ml EDP
Décou-Vert is the astonishment coming from the hazardous meeting of an oasis in the middle of the forest. An olfactive surprise. Lily of the Valley, Green Leaves, Musks, Light wood.
❤️ Joine the Club Shunkoin 50ml, EDP
Based on the calmness and the surroundings of the Shunkoin cherry garden in Japan. This perfume is for those who love to meditate and to find inner peace. Notes of harmony will transport you to your haven and place you next to ancient statues and cherry trees.
#springperfume #perfumestore #perfumeshopping #perfumeshop #perfumelovers #perfumelover #perfumecollection #perfumes #perfumereview #perfumeinspired #hajuvesi #parfyme #parfume #parfym #parfymeri #scent #scentoftheday #sotd #nicheperfume #doft