Layla, Kemi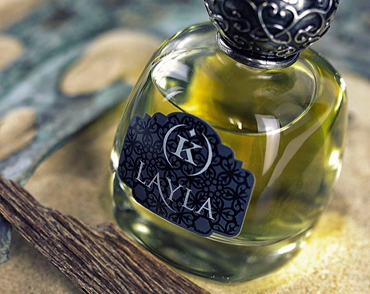 In translation from Arabic Layla means ""Night"". This name reflects its magical and sensual aromatic bouquet in the mysterious East.
The aroma from the first notes captures with bright spicy accords of clove and nutmeg. The heart of the composition is filled with the warm floral scent of ylang-ylang, pine, and tart notes of white cedar. And in the base sweet creamy notes of vanilla, intriguing patchouli spice, combined with sensual accords of musk and passionate amber.
The alluring scent of Kemi Blending Magic Layla will help to reveal many secrets of your mysterious nature.
Oriental style of Kemi will emphasize the unique individuality of the one who has chosen this fragrance for himself.